We're really pleased to be able to move to online learning journals, thanks to a generous grant from Chippenham Area Board.
All children attending Bybrook Pre-school have their own personal Learning Journal which is effective as a two way communication between preschool and parents with both parties contributing to the document to improve outcomes for the child. This document is a collection of observations narratives photos and milestones which tracks each childs progress and achievements during their time at preschool and is updated on a regular basis. Not only is a statutory requirement of the OFSTED Early Years Foundation Stage EYFS it informs parents on their childrens progress and milestones giving them a real insight into their childs life at preschool.
Until now the learning journals at Bybrook Pre-school were in paper format which had a number of limitations. They were time consuming for staff to complete as observations are often made on a number of children at once which then are transferred to their paper journals. Photos required printing which meant comments were either not made at the time or spaces left in learning journals to add photos once received and therefore keeping the journals accurate and up to date can be difficult. Additionally ongoing costs were accrued due to photo printing and photocopying. As learning journals are retained in setting parents have little opportunity to look at and contribute to their childs progress particularly working parents or those who do not regularly take or pick their child up from pre-school.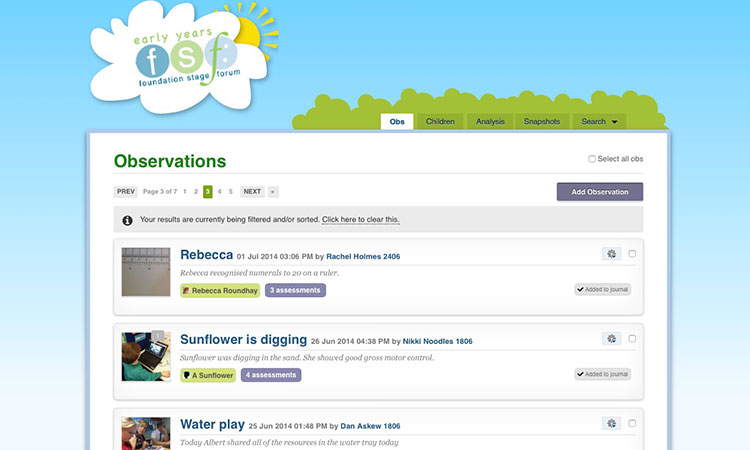 Our reasearch has shown that moving to an online journal increases the engagement of parents with the preschool and input into the childrens preschool journey. Parents can access their childs learning journal via a secure website or app which is available for both Apple or Android phones and tablets. Parents therefore have the opportunity to view progress at any time which is convenient to them and add their own comments providing an opportunity for two way communication between home and preschool.For staff online journals are a time effective solution removing the need to rewrite observations and cut and paste in photos. Photos can simply be taken with the tablet and imported into one or more relevant learning journals immediately ensuring documents are always up to date with the latest information.The use of the tablets in setting will also extend from the learning journals to research showing children pictures and photos taking photos and other applications. In supervised and controlled activities the children will also be able to use the tablets to improve their ICT skills and learning which is a key part of the Early Years curriculum.